DroneMobile Blog
Can Someone Remove My GPS Tracker?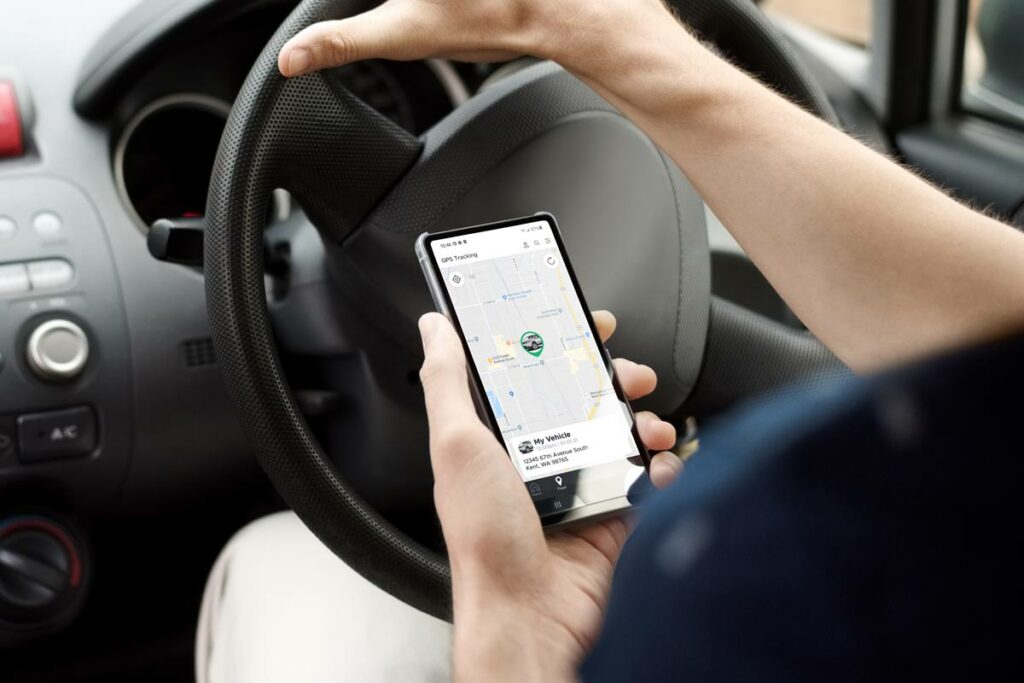 Whether you're a car-sharer, business owner, or just looking to protect your family car, you should know not all GPS trackers are made equally. If you're concerned about your vehicle safety and want to get a reliable GPS tracker, one of the main things you should consider is how secure your car tracker will be once installed. What's the point of having a GPS tracker if a car thief can quickly locate and cut it out of your vehicle? 
Can Someone Remove My GPS Tracker?
In short, if your GPS tracker is not hardwired into your vehicle, then yes, it will be fairly simple for someone to remove your GPS tracker. If you're using a magnetic or plug-and-play tracker, then all someone needs to do is pull the tracker off or unplug it for you to lose all of your tracking data.
However, if you opt for a hardwired GPS tracker, like the Drone X1 or X1MAX, then it would be very difficult for anyone to locate and remove the tracker.
When it comes to vehicle safety, we can agree reliability wins every time. That's why you need to take a close look at how your security hardware is installed and how it will function after installation. If a GPS tracker is easy to remove, then you might as well not have a system in the first place. 
3 Fleet Management Tools for Small Businesses >
In this article, we'll walk you through all of the different types of GPS trackers and how easy each of them is to remove from your vehicle - if they can be removed at all! Check out the details below. 
GPS Tracking Devices to Avoid
If you're looking for a secure GPS tracker, these are the types of systems you should avoid: 
Magnetic Trackers
Tracking devices that snap to the outside of your vehicle magnetically. The main issues with these types of trackers are in the names themselves. A magnetic tracker can simply be located, taken off of your vehicle, and discarded - this tracker is the least secure out of all of the types of systems for that very reason. 
Plug-and-play GPS trackers
Devices that plug into your vehicle's OBD port just under the steering column of your car. Plug-and-play trackers have a similar issue as magnetic trackers. Your vehicle's OBD harness is easy to locate, and the tracker itself is simple to disable. It's called "plug-and-play" for a reason because the device works once plugged into the car, and disconnects just as easy.
3 GPS Tracking Features for Car-Sharing >

Not only are these devices easy to remove from your car, but sometimes they rely on local storage. This means you have to download your tracking data once you're back in range of the vehicle. 
Most Secure GPS Tracking Devices
Thankfully, there is a solution for some of the downsides of other GPS tracking devices - hardwired GPS trackers. These types of systems are installed in your vehicle, typically by a professional installer, and connected to your car with a series of wires.
Best GPS Trackers for Parents >
What is a Hardwired GPS Tracker?
Hardwired GPS car trackers are devices that connect directly to a vehicle's battery and ignition systems. The primary benefit of these devices is that they cannot be easily unplugged or discovered, as they are usually hidden inside the vehicle's dashboard by the installer.
Hardwired GPS trackers are the most secure type of system. They grant you access to a variety of features that unavailable with other types of systems, such as geofences, real-time tracking, driver monitoring, and more!
The DroneMobile GPS Tracking Difference
If you want a reliable tracking system for your rental car, then look no further than the Drone X1MAX module. Unlike magnetic and plug-and-play trackers, DroneMobile tracking systems cannot be easily discovered or removed. DroneMobile systems are also hardwired directly to your battery and will thus, maintain power even while your vehicle is off.
This device is hardwired into the vehicle by a professional installer and includes these features:
Real-time tracking data 

Vehicle security alerts 

Personalized location alerts 

Vehicle health monitoring 

Mileage tracking

Back-up battery
How to Get a DroneMobile Subscription
You have access to all of these features with the DroneMobile Premium subscription, and you can gain access to even more features with the Premium Plus and Ultimate subscriptions. If you'd like to learn more about DroneMobile, check out our How it Works pages. If you're looking to get your system installed, check out our Find a Dealer page to find an authorized installer near you!