DroneMobile Blog
What is Drone XC? 5 Important Facts about DroneMobile's New Dash Cam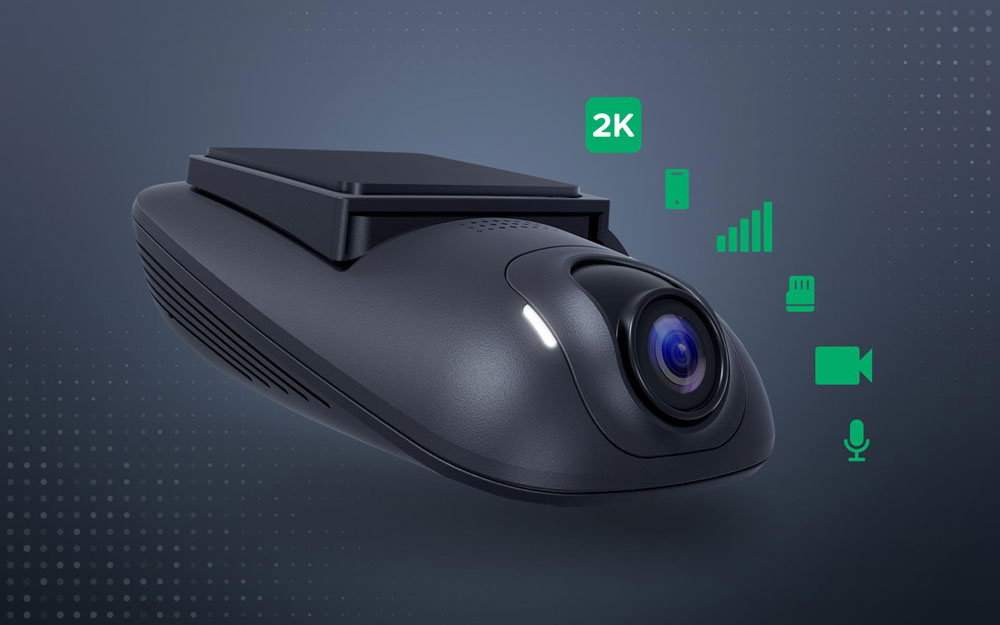 Firstech is thrilled to announce the Drone XC, the industry's first dash cam that will seamlessly connect to an aftermarket remote start or alarm. Here are five important facts about this innovative car security solution.
---
Fact #1: Drone XC is the first dash cam that connects to your alarm or remote start
Over the past 10 years, we've worked hard to make DroneMobile the #1 smartphone app for vehicle remote start and security. Now, Drone XC will add dash cam recording to that experience. Dash cameras protect you, your loved ones, and your vehicle by providing video and audio evidence of any on-road or off-road incidents.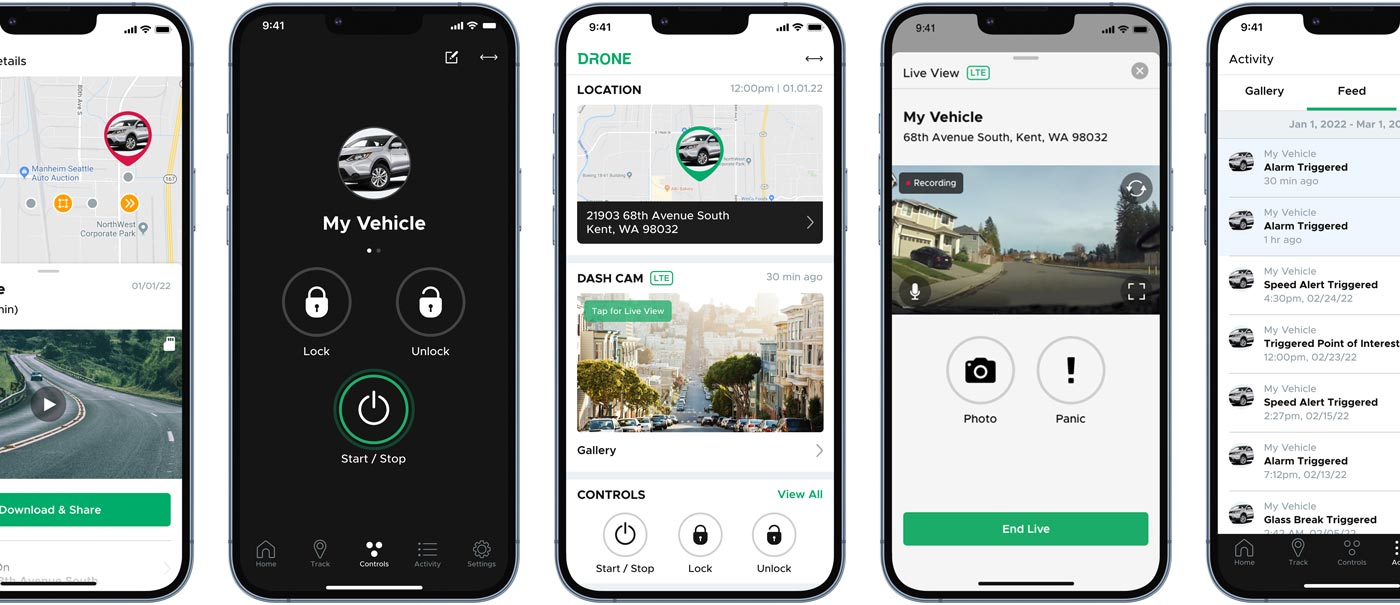 When Drone XC is connected to a compatible alarm, the XC dash cam will start recording video if any alarm event occurs, including shock, tilt, glass-break, and unauthorized attempts to enter or start the vehicle. Additionally, Drone XC can utilize motion sensing to start recordings as well.
For remote start customers, imagine warming up your car on a cold winter day. You will now be able to live stream video from your dash cam to make sure the ice has melted off your windshield and your car is ready to go.
---
Fact #2: Drone XC was designed and built from scratch
The Drone XC dash cam is a direct result of 10+ years of research into what makes a great dash camera. Every aspect of the Drone XC - from the camera to the app experience - was carefully crafted by our U.S.A.-headquartered team to meet the precise needs of our customers and installers.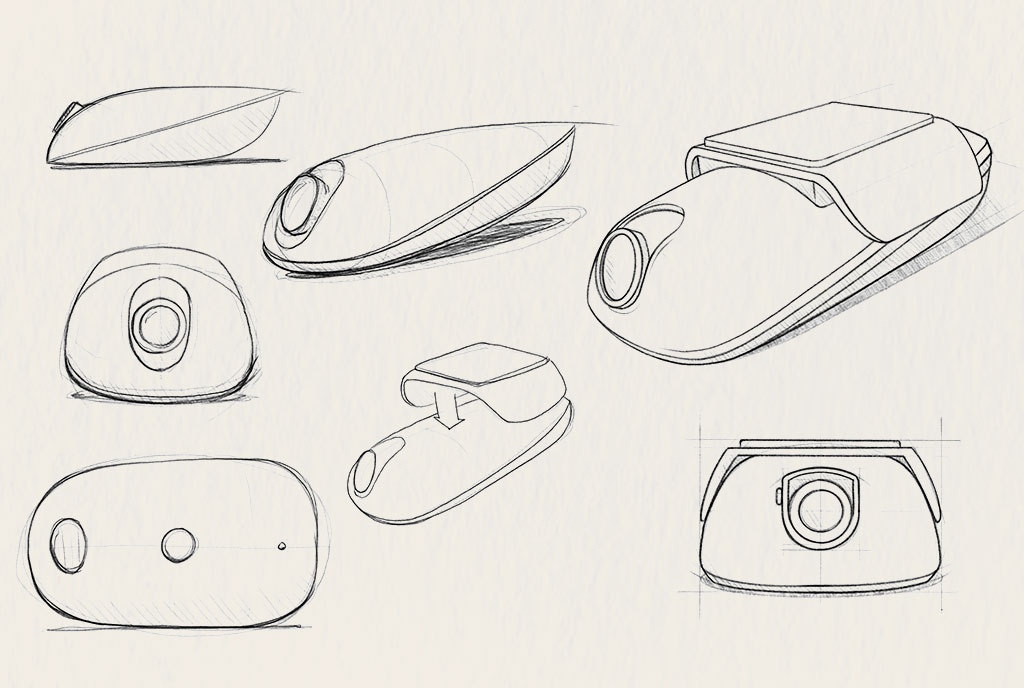 We also set out to create a better-looking dash camera that car lovers could appreciate. One that doesn't clutter your dashboard or obstruct your view of the road.
---
Fact #3: Drone XC is a high-performance, premium dash cam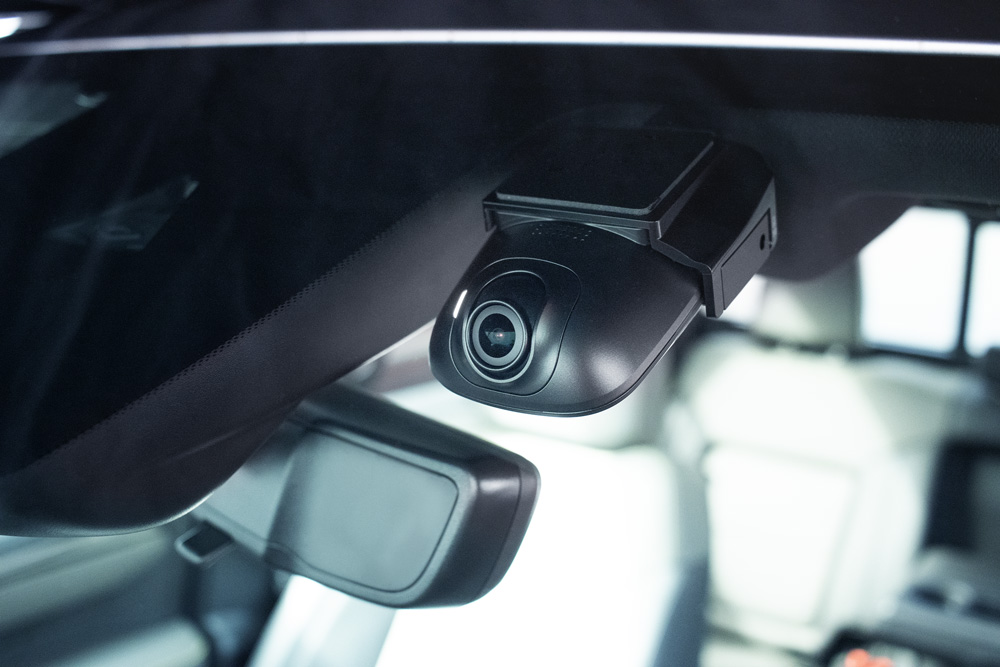 Drone XC dash cam records in 2K QHD (1440p) at 30 frames per second for a crystal-clear picture. The XC dash cam utilizes a Sony STARVIS sensor that offers surveillance-grade performance and clarity in all lighting conditions. The wide-angle lens also provides up to 154º of surveillance coverage so that everything you see on the road can be recorded by XC.
You can also add an interior-facing or rear-facing camera to the Drone XC.
On the software side, the DroneMobile App is one of the highest rated apps in the App Store. Learn more about the changes coming to the DroneMobile App here.
---
Fact #4: Drone XC can be used without a subscription
While Drone XC was designed to be used with 4G LTE connectivity, the XC dash cam also works great as a dash cam without any subscription.
Drone XC will record while driving and/or parked, whether you have a subscription or not. When you are ready to download your dash cam videos, you can connect to Drone XC's private wi-fi network while you are inside your vehicle and the engine is running.
If you do enable your DroneMobile subscription, you will unlock additional benefits. Please note that new DroneMobile customers can also enjoy a 30-day free trial without a credit card.
GPS tracking
Instant push notifications
Unlimited range vehicle control
Live View over LTE*
On-demand playback over LTE*
DroneMobile subscriptions start at $5.99/month for Basic. To enable GPS tracking, plans start at $11.99/month for Premium. You can save up to 30% by prepaying your subscription for 3 years.
* To activate live streaming and on-demand playback over LTE, you will also need to purchase an optional Streaming plan, which starts at $7.00/month. Note - you cannot purchase a streaming plan without a Basic, Premium, Premium Plus, or Ultimate subscription.
---
Fact #5: Existing DroneMobile users will be able to upgrade their systems with Drone XC
If you are an existing DroneMobile customer, you will able to upgrade your system with the Drone XC.
When upgrading, Drone XC will replace your existing Drone LTE hardware. The XC dash cam has LTE and GPS built-in, so that you can control your remote start/alarm from the DroneMobile App. You will also be able to transfer your remaining subscription to the Drone XC as well.
Drone XC will work with most Firstech remote start and alarm systems.
---
How to Buy Drone XC Dash Cams
Drone XC will be available exclusively at authorized dealers starting in Winter 2023. Use our Dealer Locator to find a local installer near you!
Watch the Drone XC Trailer!