DroneMobile Blog
Custom Controls and More New Features in the DroneMobile App Update!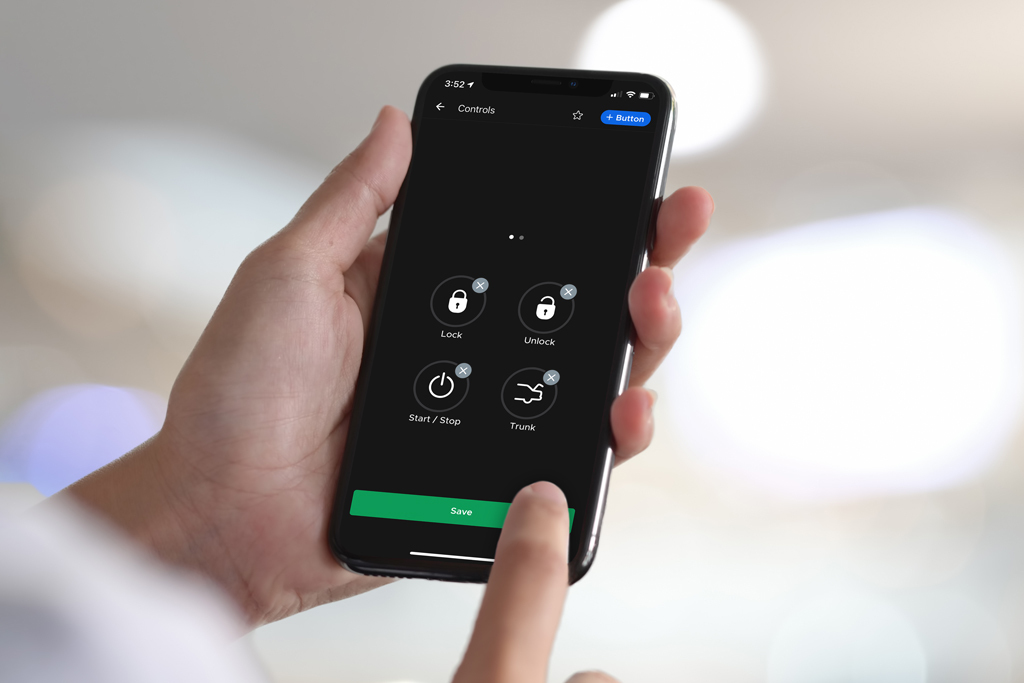 The DroneMobile Team is excited to announce several new features in the latest update for the DroneMobile App - now available in the App Store for iOS/iPhone (v4.7) and Google Play for Android (v4.9).
DroneMobile 4.7 in the App Store >
DroneMobile 4.9 in Google Play >
---
What's New in the DroneMobile App?
Customizable Controls Interface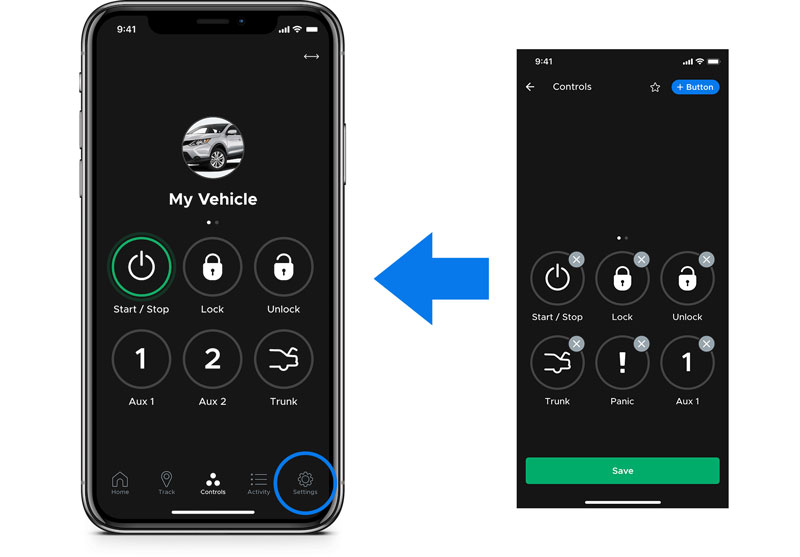 Over the years, we at DroneMobile have understood that many people use DroneMobile for a wide variety of reasons. It's not just a "remote start app", it's a security system for some or a way to conveniently pop the trunk for others.
Because of this, the DroneMobile Team has unlocked the ability for users to customize what their control screen looks like for EACH vehicle. This means that you can now re-arrange your buttons in a way that best fits your lifestyle and routine.
How to Customize Your Controls >
Important note: adding a button to your control screen doesn't automatically enable that feature on your vehicle. If your DroneMobile system was installed as a standalone GPS tracker, for example, you won't suddenly be able to lock your car just by adding the button. Also, if your system was installed with an alarm, you might not necessarily be able to remote start the vehicle.
We recommend consulting with your original installer to determine which features are available for your system.
---
Detailed Activity Filter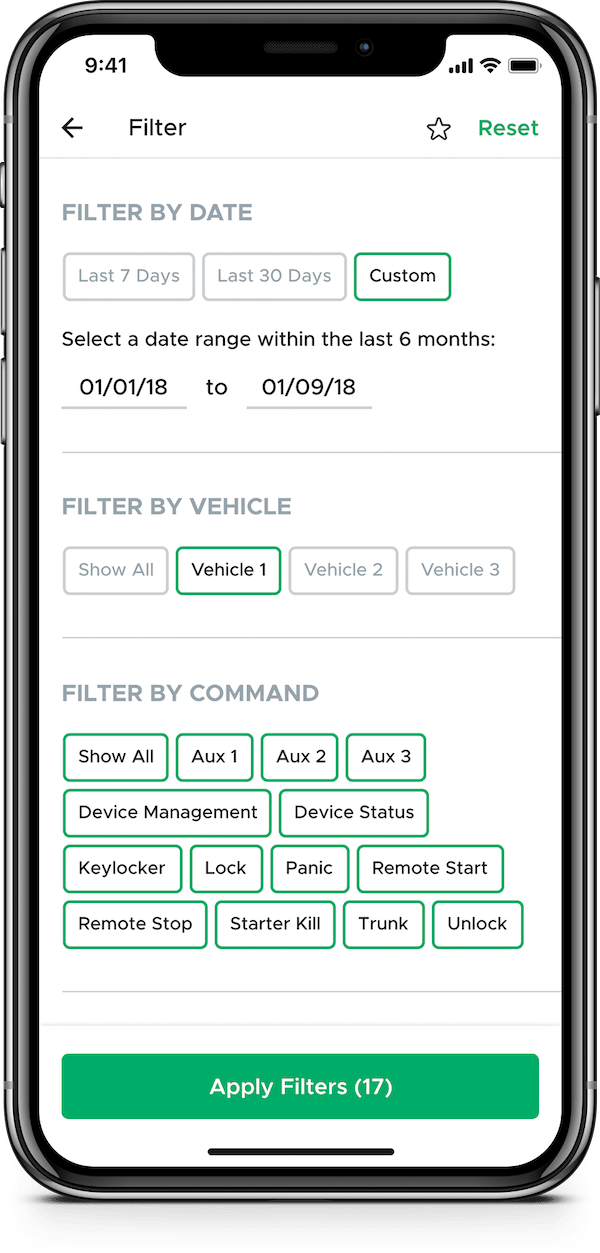 When navigating through your vehicle's activity and alert history, it can be difficult to find a specific alert or activity item. That is why the DroneMobile team has revamped the Activity Filter to be more precise in finding specific activity items by Command or Alert type.
All of these controls can also be layered with a date filter to get more precise in your search.
---
Don't Forget about the DroneMobile Widget!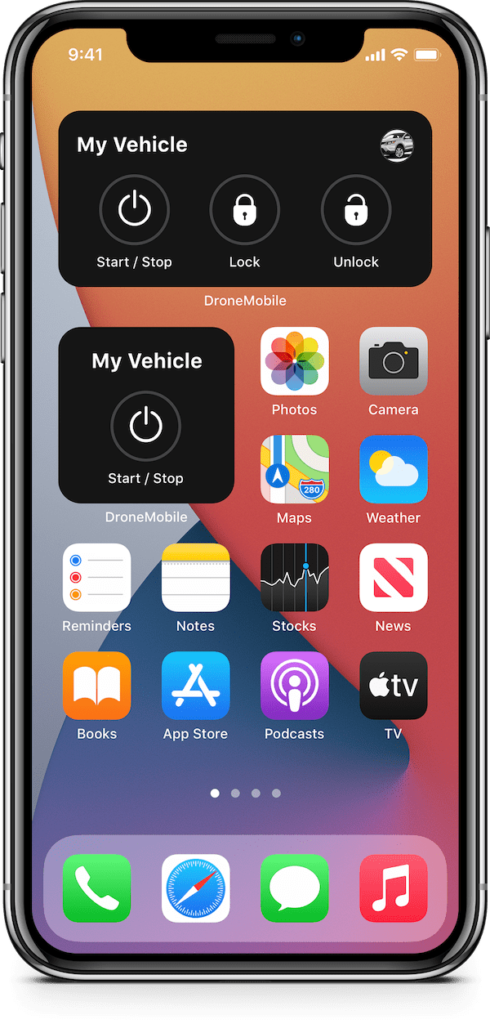 We have found that a surprising number of customers have not yet installed a DroneMobile widget on their home screen. Using a widget makes starting and securing your vehicle so much faster and convenient.
Please make sure to check out these help articles on installing a DroneMobile widget on your phone!
How to use DroneMobile Widget on Android >
The DroneMobile is excited to share these features with valued users like you. If you'd like to receive more news and updates from DroneMobile, make sure to subscribe to our Instagram and Facebook. Enjoy!