DroneMobile Blog
Spring Vehicle Safety Tips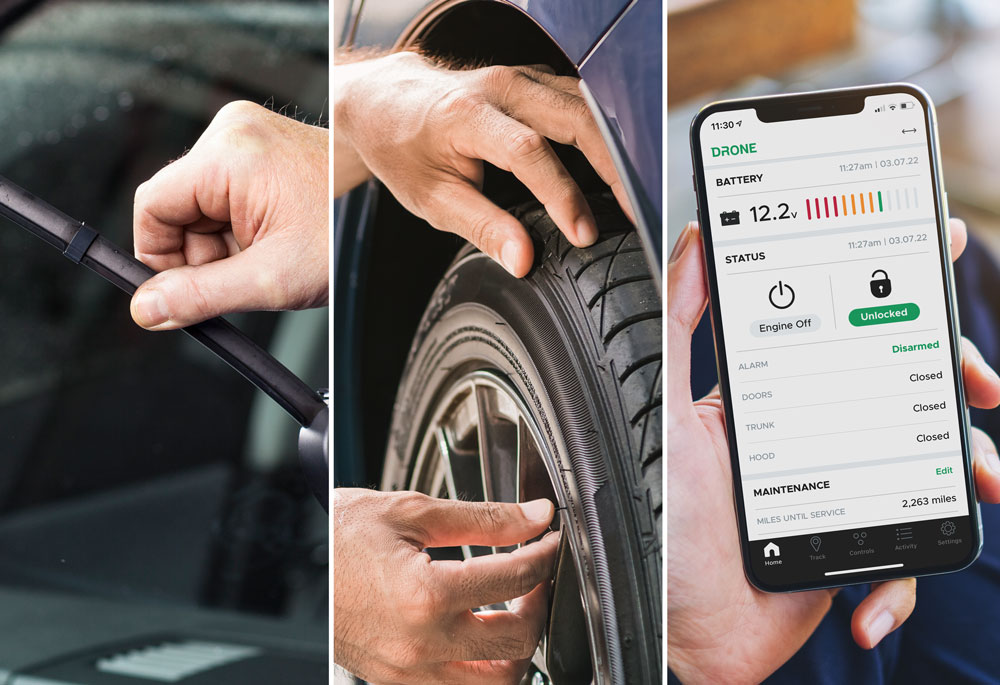 There are few better feelings than stepping outside on the first days of Spring and breathing in the fresh warm air. While you and your family may be ready for the warmer weather, your vehicle may not be! Check out these three important tips on keeping you and your vehicle safe this Spring.
---
Tip #1: Replace Your Wiper Blades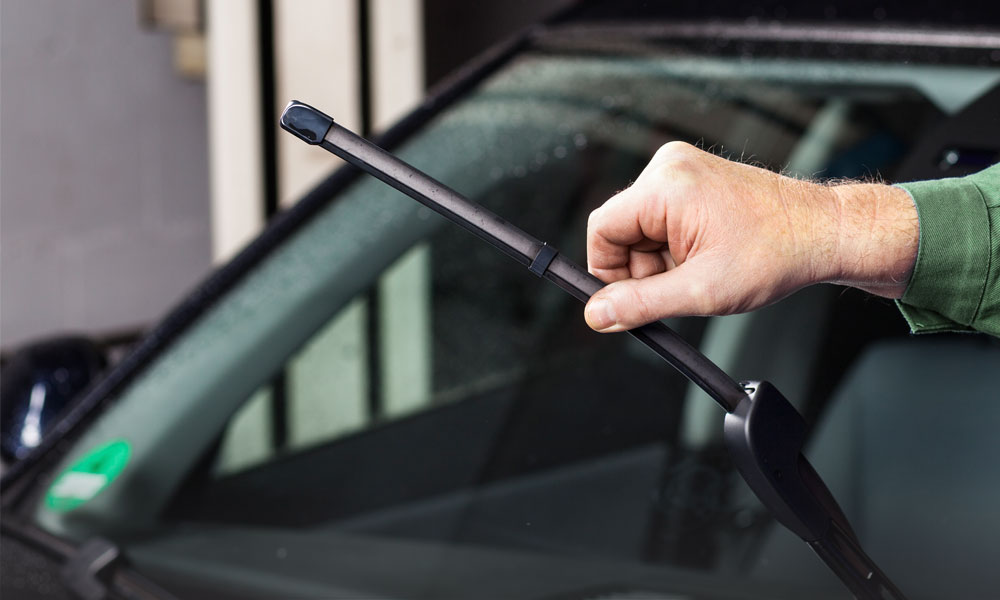 We know what you're thinking. Why would I change my wiper blades at the beginning of Spring/Summer as opposed to the end of the season before it gets cold and wet again? The reason is this: wiper blades wear down throughout the winter due to heavy use and ice build-up. These conditions can result in cracked and/or damaged wiper blades. Furthermore, the onset of sunlight during Spring can speed up the deterioration process of your rubber wiper blades due to oxidation.
When April showers hit, you'll want to confirm that your vehicle's wiper blades are in good shape and won't fail on you during your Spring and Summer road trips.
The best part of this tip is that for most vehicles, wiper blade replacement is something you can easily do yourself! Just make sure to check your vehicle's owner manual to get the right type of wiper blades.
---
Tip #2: Inspect Your Tires & Brakes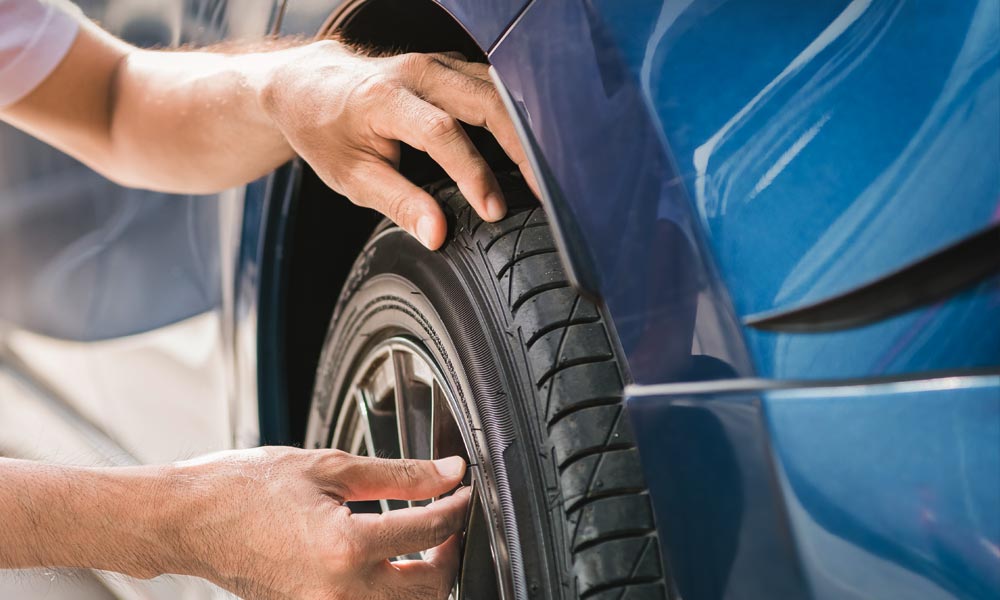 First and foremost, if you installed winter tires onto your vehicle and haven't replaced them yet, do so as soon as possible! There are a multitude of reasons why you should not keep your winter tires on through the Spring or Summer. Winter tires tend to wear out quicker in warmer temperatures and could cost you more at the gas pump, due to increased traction/resistance.
Try to also develop a habit of regularly inspecting your tires' air pressure and tread depth. If you live in an area that experiences wide temperature swings (e.g. Texas, Minnesota) - you should keep a close eye on your tire pressure to make sure it does not exceed your tire's maximum inflation pressure (for most vehicles it's between 32-40psi). When the weather gets warm, the air in your tires will expand. So if you topped off your tires when the weather got cold, make sure they are not overfilled come summer time.
Lastly, make sure a professional conducts a thorough inspection of your brakes every year or two.
---
Tip #3: Check Your Vehicle Anytime with DroneMobile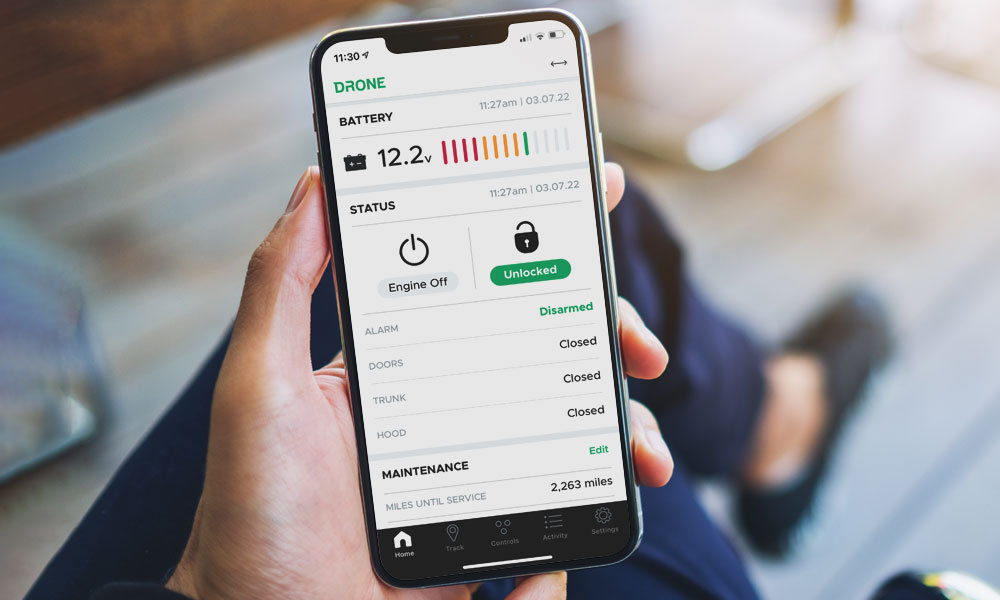 Our last Spring tip is to use the DroneMobile App to check on your vehicle's status at anytime and from anywhere. DroneMobile provides a wide array of security and safety features to keep you and your vehicle safe on the road all year long.
Here are some of the DroneMobile safety features you can use for Spring:
Set a mileage-based or time-based maintenance reminder for oil and brake checks.
Find your car's parking spot with GPS Tracking.
Check your car battery's voltage and get low-voltage alerts.
Confirm your doors are locked at anytime to make sure your car is protected.
Set speeding and curfew reminders for the young drivers in your household to promote safe driving.
For features #1, #2, and #5, you will need a DroneMobile Premium subscription, which activates your system's GPS antenna. Unlock these features and many more with DroneMobile Premium today!
View DroneMobile Premium Features >
---
How to Buy DroneMobile
If you haven't purchased a DroneMobile system yet for your vehicle, check out our How to Buy page for more information on purchasing and installing DroneMobile onto your vehicle.
Lastly, make sure to follow us on Facebook and Instagram for exclusive access to discounts and giveaways.