DroneMobile Blog
How Can I Start My Car with My Phone?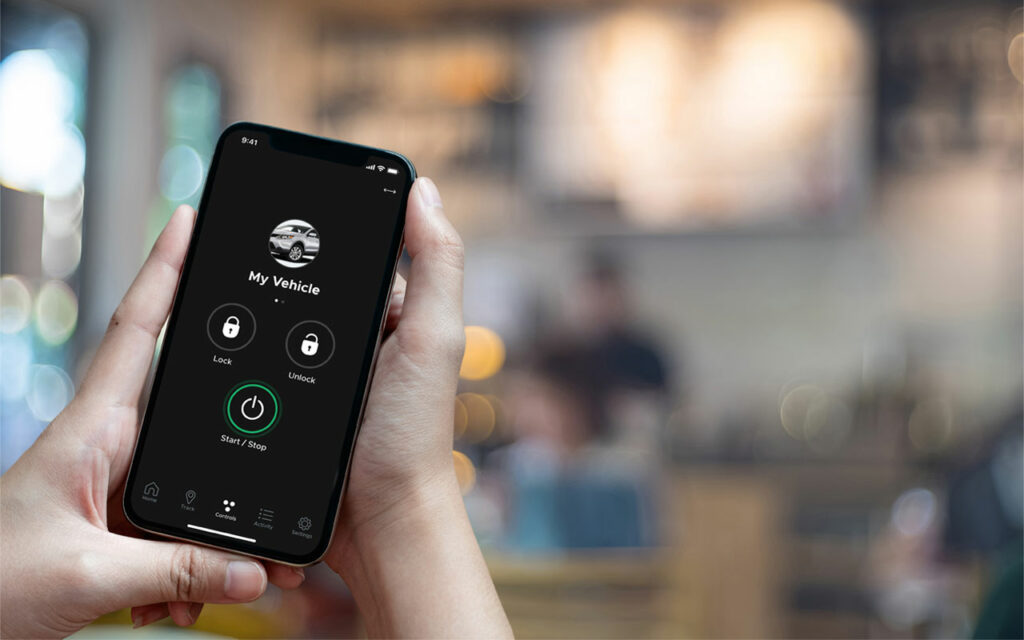 If you're looking for a way to remote start your car with your phone, then you've come to the right place! DroneMobile's remote start system adds comfort and convenience to your morning routine, ensuring that your car is ready to go whenever you are.
DroneMobile puts full control of your vehicle in the palm of your hands using your smartphone. Whether your car is parked just outside of your home's driveway or in a parking garage a few blocks from your apartment, DroneMobile's unlimited range smartphone control has you covered.
How can I start my car with my phone?
To add remote start capabilities to your phone, you'll first need to have a remote starter system installed in your vehicle. Compustar, Arctic Start, and FTX offer remote start systems that are compatible with DroneMobile. Installation of a Drone LTE module is then required to allow connectivity between your car and your smartphone. Once you have the DroneMobile App installed and have chosen a subscription, you can begin remote starting your car from your phone!
---
Why Should I Remote Start with a Smartphone?
Whether you're just finding out about remote car starters or already have a system installed in your vehicle, you might be wondering why you should add smartphone control? Unlike most remote start systems which have a maximum reach, DroneMobile provides unlimited range remote capabilities, letting you control your car from virtually anywhere!

Another benefit to adding remote start to your smartphone would be to serve as a backup remote. Should you leave your remote at home or in the office, your phone functions as a secondary remote through the DroneMobile App. In addition to remote starting your vehicle, DroneMobile adds a layer of protection with in-depth car security and tracking features.
Learn more about How DroneMobile Works >
---
Add DroneMobile to an Existing System
If you already have a remote start or alarm system installed in your vehicle, then you're already one step closer to smartphone car control! The only thing left to do is to get DroneMobile installed so that your phone can connect to your remote starter. DroneMobile can be added to existing Compustar, Arctic Start, and FTX remote starters.

To add DroneMobile to an existing system, follow these simple steps:
Find an Authorized DroneMobile Retailer to professionally install a Drone LTE Module

Download the DroneMobile App to your smartphone

Sign up for a DroneMobile Account and choose a subscription
Once you have DroneMobile's hardware and app installed, you'll be able to start your car from anywhere with your smartphone!
---
Get Complete DroneMobile Systems

Don't have a remote start system yet? Get everything you need to remote start your car from your phone in just one install appointment. Choose from a wide selection of remote starters and security systems that come bundled with the Drone X1 Module.

Remote start and security systems that come bundled with DroneMobile will mention that the kit comes with the Drone X1-LTE Module or have "Smartphone Control" listed under its features. These kits are put together to include every component you need to add vehicle control to your smartphone.
Interested in getting smartphone control for your vehicle? Contact an Authorized DroneMobile retailer near you!