DroneMobile Blog
Using DroneMobile Trip Reports to Improve Your Business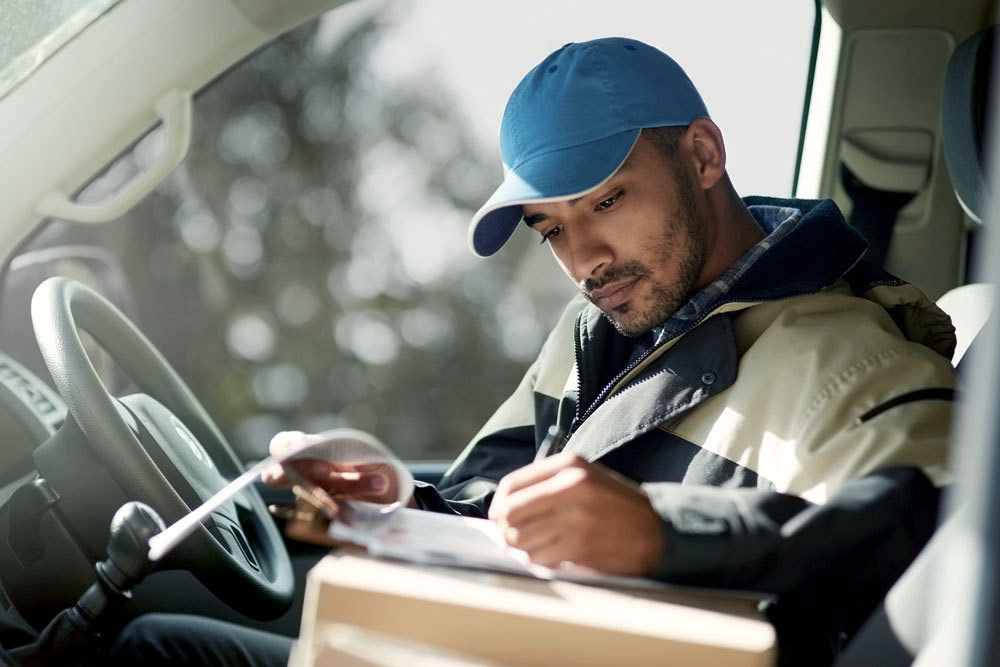 As a business owner, you need to know when, where, and why the vehicle's in your fleet are in use. You've put policies and standards in place for all of your employees, and DroneMobile helps ensure your drivers meet your standards. 
Ultimately, our goal is to protect every vehicle in your fleet, whether they're on or off the lot! DroneMobile Trip Reports help ensure your vehicles are used safely, efficiently, and for authorized purposes only. 
A Bird's Eye View of Your Fleet's Trips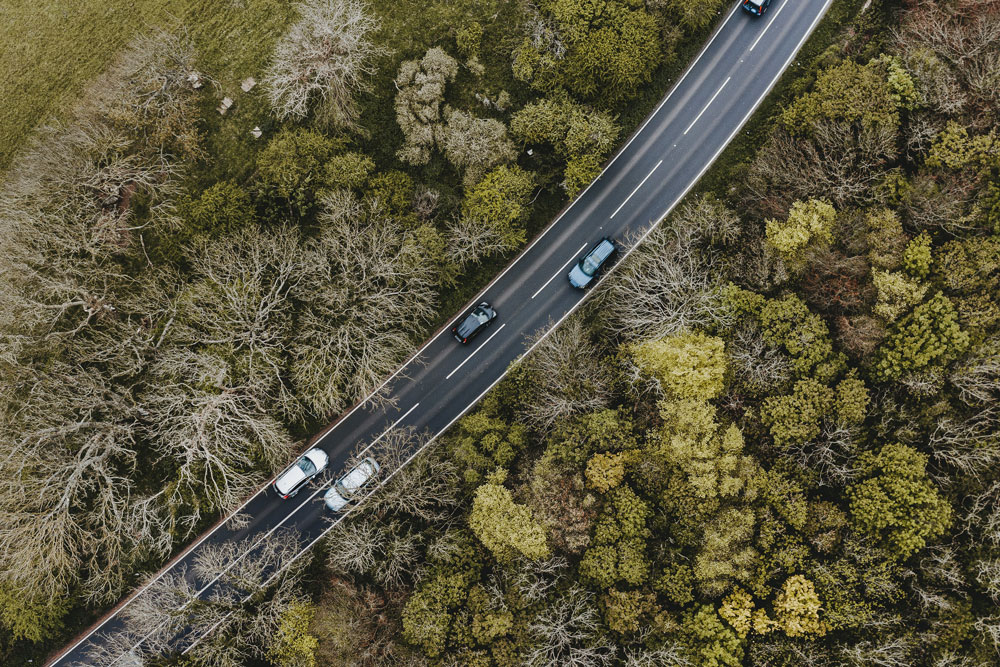 DroneMobile Trip Reports track a wide variety of driving events depending on your subscription level. Set up the events you would like to receive alerts for, and then filter your Trip Reports to only see trips in which those events occur. For example, if you have enabled speeding alerts and would like to see how often a certain vehicle has violated your speed limit, you can filter down to see only those trips. 
This bird's eye view of driving events and the number of trips taken by each member of your fleet, give you hard data which helps you determine how your business can improve. Quickly view when a trip starts and ends to see how long drivers spend traveling too and from a specific site. This can be helpful when planning out certain jobs or answering ETA questions for customers. 
Subscriptions with Trip Reports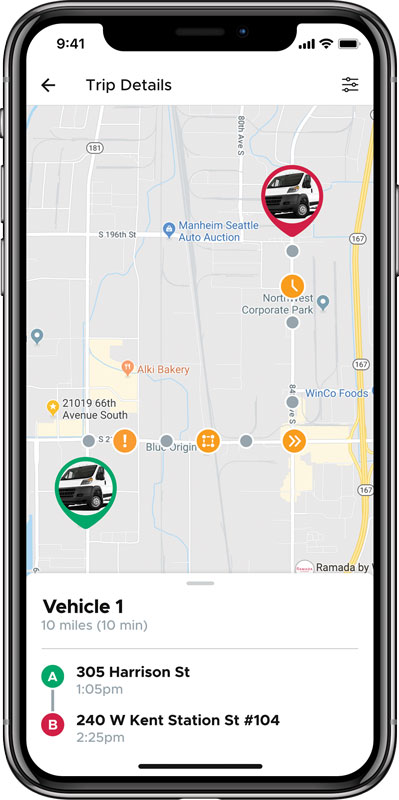 Premium:
Starting at the Premium Subscription level, you can keep track of speed alerts, ignition events, time spent idling, and the start and endpoints of the trip. 
Premium Plus:
When you upgrade to Premium Plus, you gain access to breadcrumbs (every 2 minutes) and turn-by-turn updates. 
Ultimate:
Finally, with Ultimate, your Trip Reports will show breadcrumbs (every 30 seconds) and location-based alerts. With Ultimate you get a full view of the route taken by your vehicles, and receive updates along the way!
Vehicle Mileage Tracking with Trip Reports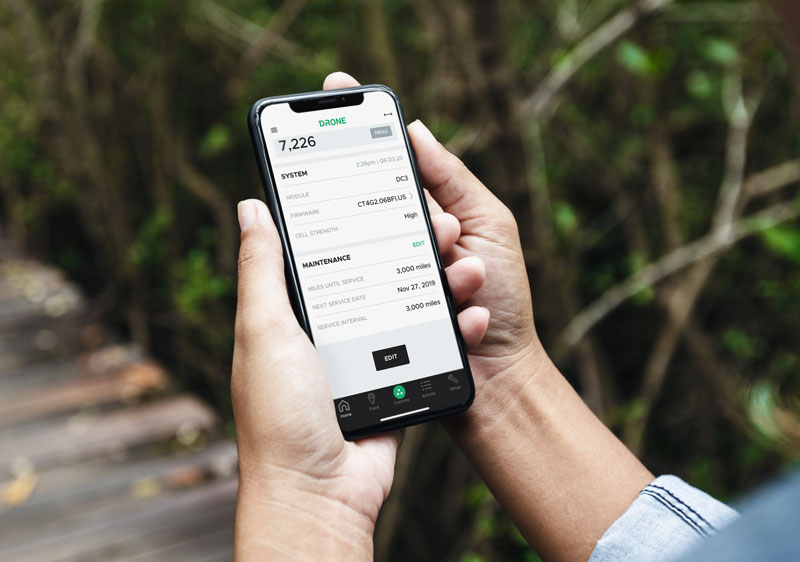 Whether you need to use mileage tracking for tax, insurance, or other business-related purposes, DroneMobile makes it easy. DroneMobile Trip Reports provide your business with a hassle-free way to track miles.

Simply log into your DroneMobile Account or pull up the app and open the trips page. From there, you can choose the vehicle and the timeframe to instantly see how many miles your vehicle has traveled. You can even filter down to individual trips if this information is something you include in customer invoices.
Review the Driving Habits of Your Entire Fleet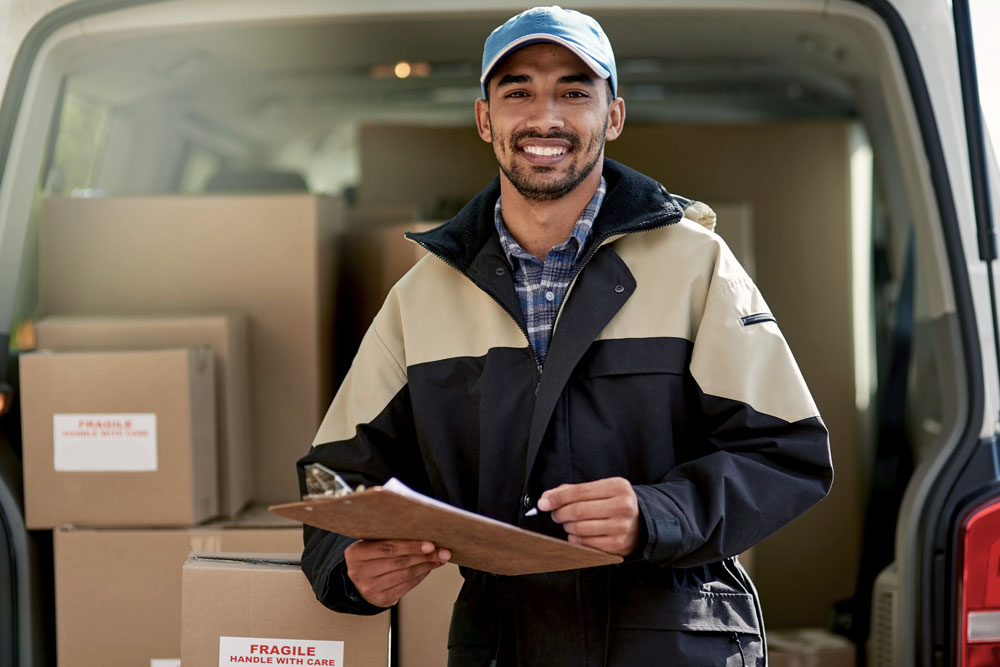 DroneMobile Trip Reports help you visualize data in a meaningful way, as well as compare how well vehicles, drivers, or groups are performing in relation to each other. This includes vehicles being improperly used for personal trips, side jobs, or if your drivers are taking unnecessary detours throughout the day. 
Since your service tracks every trip taken, you can identify trends over time and eliminate bad driving behavior before it becomes a habit. Within Trip Reports, you can view the total amount of speed violations, idle time, and more. This way, you can determine if a driver is developing negative habits that need correction. 
Trip reports help you cut costs for your business because you get an unbiased, accurate picture of how your vehicle's are being used. DroneMobile can: 
Track all of the time vehicle's spend idling

, which drives up fuel costs.

Catch unauthorized trips

, which unnecessarily spikes the miles put on your vehicle. 

Ensure drivers aren't taking unnecessary detours

, which waste time that could be spent on the job site. 
With DroneMobile, you can attain a broader, automated view of your business performance. Trip reports eliminate the need for you to manually keep track of things such as driver performance, mileage reports, and help you attain more control over how and why your fleet is being used. 
If you would like to learn more about how to integrate DroneMobile into your business, please please fill out this form! To speak with a representative, call us at (888) 820-3690.